Pet Friendly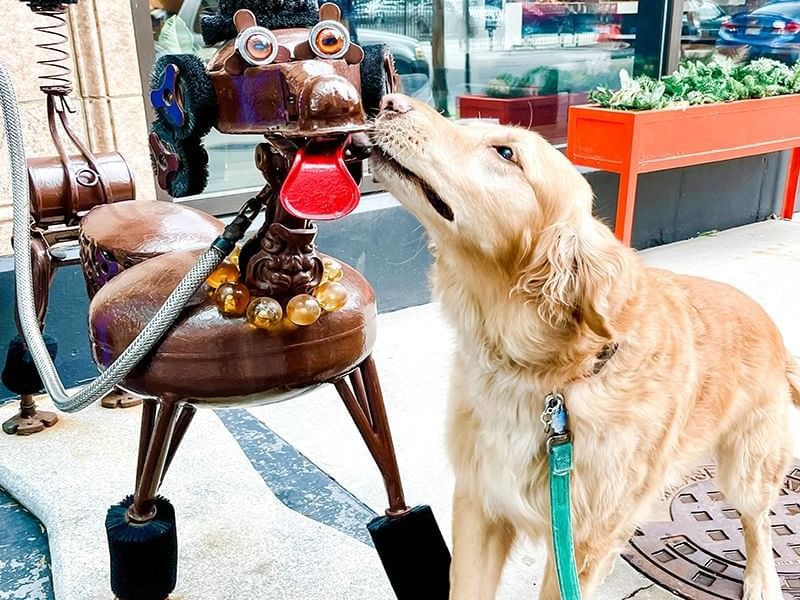 Your pets will be treated like family at the Hotel Felix. There are no restrictions when it comes to your pets. You can bring any dog or cat, any size or breed, and we will be happy to pamper your pal for you.
Water bowls are available. Treats are plentiful. Our team is always ready to give a friendly pat on the head. River North is very dog friendly and offers many outdoor dining options that welcome fido. For that morning walk, you can take your dog to the Exhibit Dog Park or Washington Square Park, which are both just steps from Hotel Felix. If you are in the mood for a longer stroll, The Chicago River Walk and Maggie Daley Park are both within walking distance from the Hotel Felix.
Well-behaved dogs may be left in the room unattended with a signed waiver. Housekeeping will not enter a guest room unless pets are crated. Please note - there is no pet relief area on the property, however, there are grassy areas within walking distance.